Chapter 5 of Quickstart Guide
EMP is the utility token used for incentive purposes and plays a vital role in the CryptoEmpire ecosystem. It is an ERC-20 standard crypto token deployed on the Polygon Network with an unlimited supply. EMP will be minted for players based on leaderboard.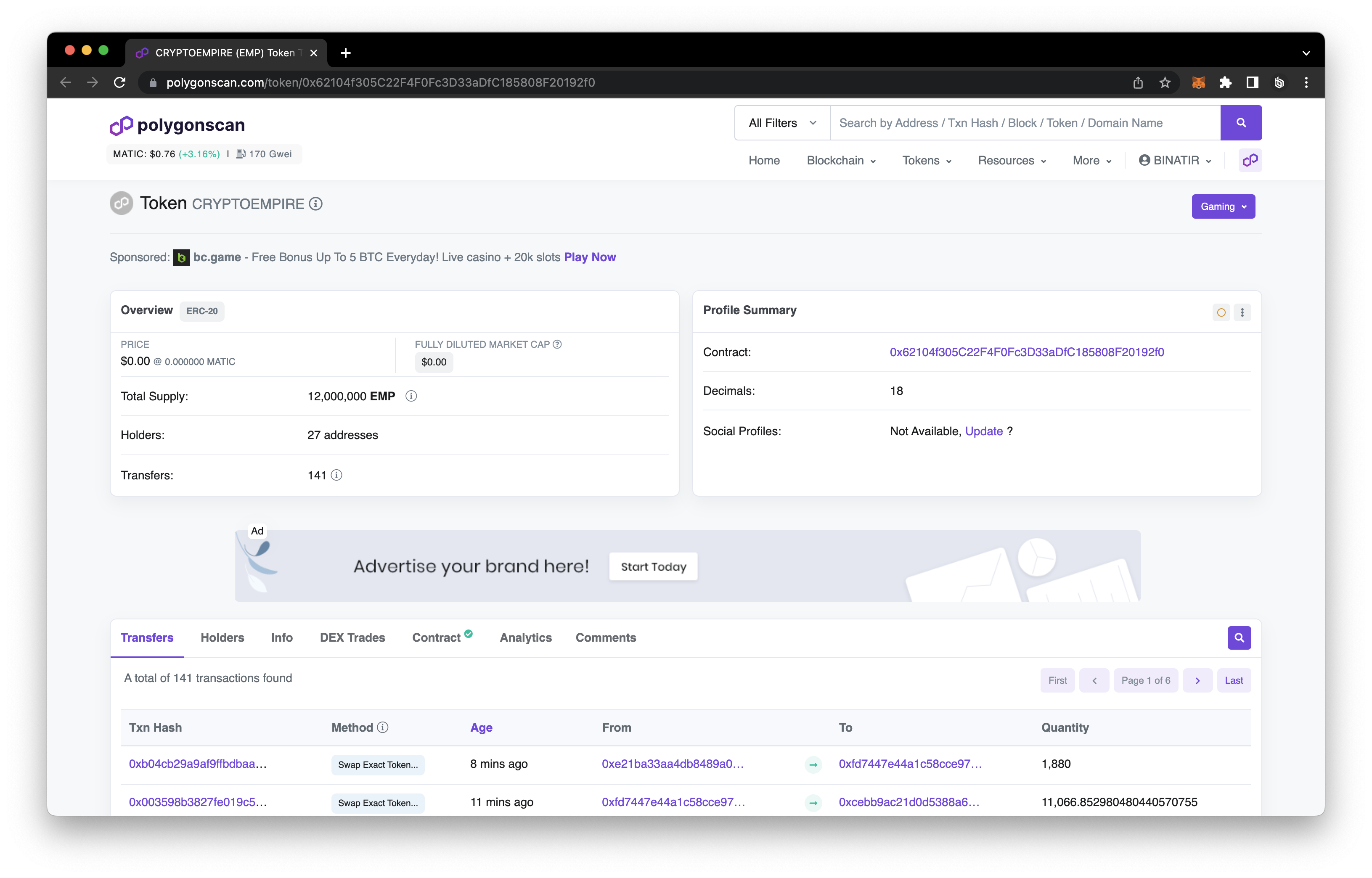 There are two ways of earning EMP token inside the game:
Winning in Bounty Race Mode
or
Getting on top of the PVPVE Arena Leaderboard.
Every time you win a battle in Bounty Race Mode, you will get a certain amount of EMP tokens as rewards. There are two levels of Challenge Mode, each cost different entrance fees:
EMP serves as the utility token for in-game use and plays a vital role in the CryptoEmpire ecosystem. It has the following use cases in the game:
Withdraw Hero NFTs/Summoning Stone NFTs.

Join Bounty Race Mode games.
You can buy and sell EMP tokens on w3gswap token swap powered by Web3Games.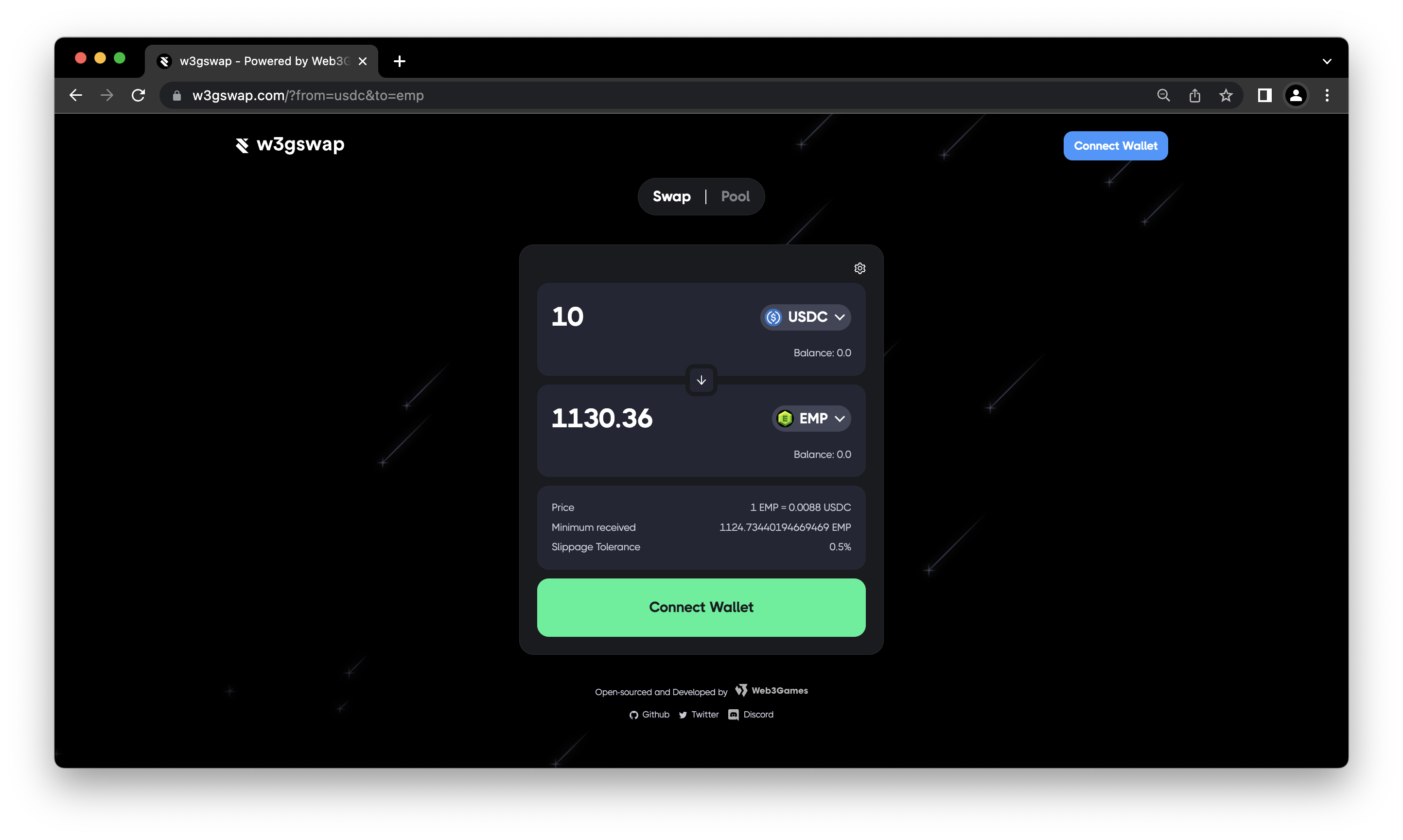 After getting EMP Tokens, you can go to this token page to transfer them to game vault.
Make sure you connect the wallet which is linked with your Web3Games player ID, and send the EMP in your wallets to the CryptoEmpire game vault.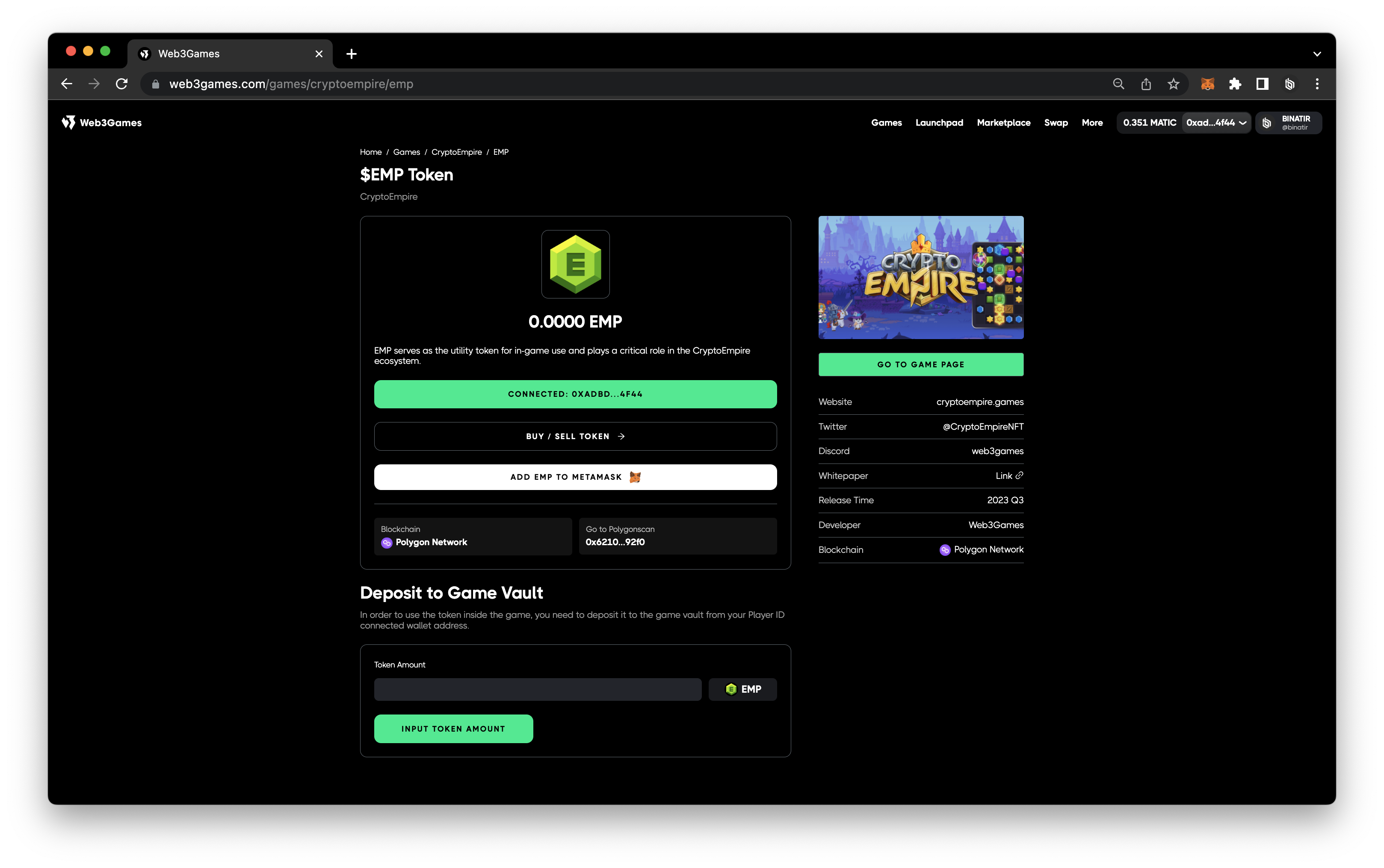 You can withdraw EMP tokens inside the game easily by clicking the EMP icon at the game menu map. Simply choose the amount you want to withdraw, and EMP tokens will be sent to your wallet linked with your Web3Games player account.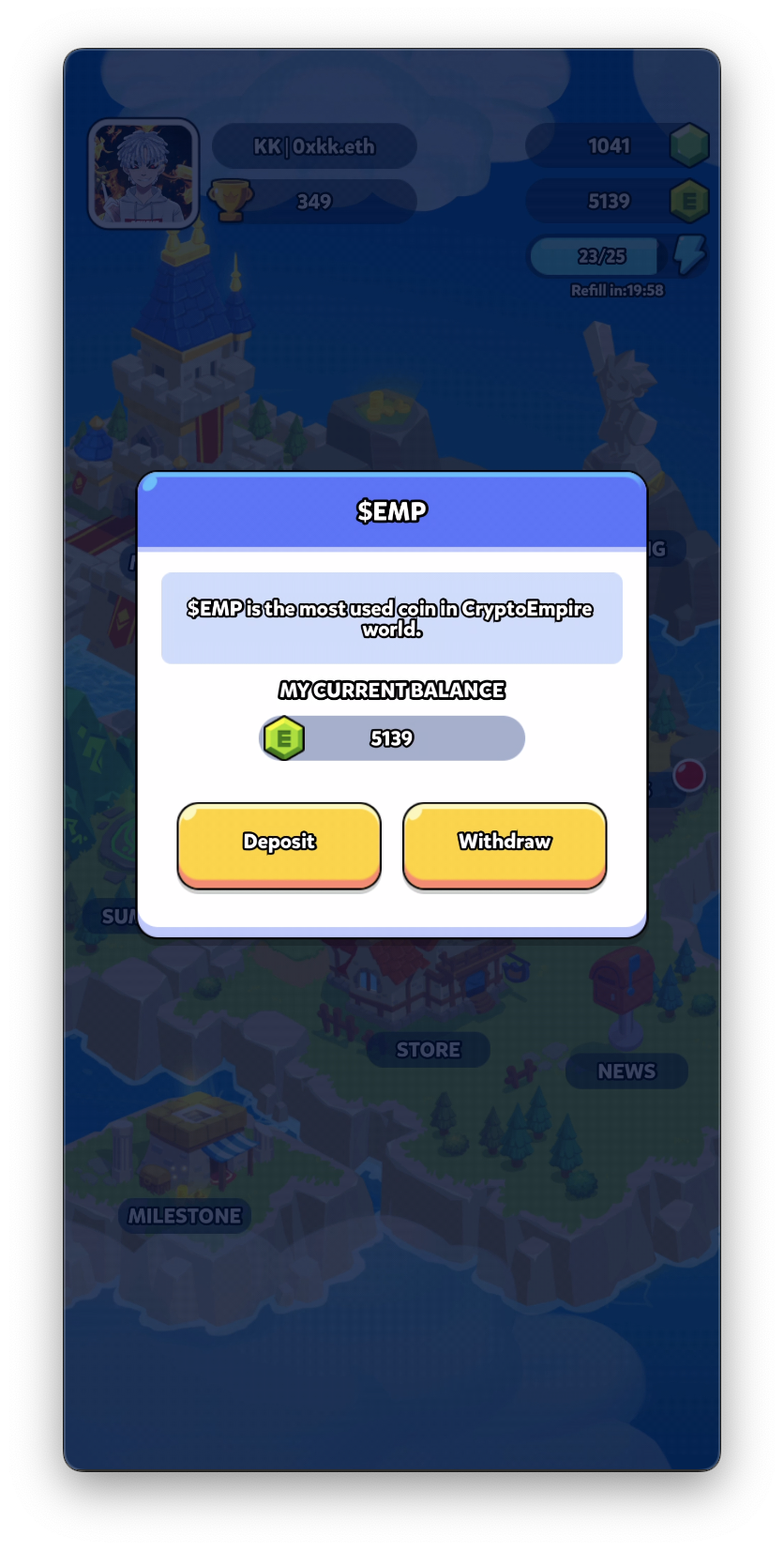 A 6% blockchain network transaction fee is charged on the amount of EMP withdrawn.
The minimum withdrawal amount is 500 EMP.
We're almost done! In the final chapter, we'll discuss the magical summoning of new Heroes. You can mint your own Heroes using your existing Heroes.